Ahmed Bolori, one of the three persons declared wanted for alleged links with Boko Haram, voluntarily surrendered himself to the Nigerian army on Monday.
However, instead of the harsh treatment he probably would have expected, he soon found himself drinking tea with "a nice colonel" after turning himself in at the army command headquarters in Maiduguri, capital of Borno state.
On Sunday, Bolori — alongside Ahmad Salkida, a journalist and Aisha Wakil, better known as "Mama Boko Haram" — was declared wanted by the army, which had relied on the Terrorism Protection Act, 2011 in taking the action.
"There is no doubt that these individuals have links with Boko Haram terrorists and have contacts with them. They must therefore come forward and tell us where the group is keeping the Chibok girls and other abducted persons to enable us to rescue them," Sani Usman, army spokesman, had said in a statement.
"We are therefore calling on all Nigerians and peace loving people to give us useful information on their whereabouts. We are also liaising with other security agencies for their arrest if they failed to turn up."
Earlier on his Facebook page on Sunday, Bolori had written: "I have received several calls, that the Nigerian Army has declared me and other 2 wanted!
"What kind of system is this that you'll be declared wanted without being informed? If there's any problem, invite me and I'll honour your invitation.
"Besides, I don't know what crime I've committed! Whatever the case, I have contacted the Army to provide a venue and they are yet to respond as expected. May God help us!"
This he followed up with another post: "Sequel to my efforts to reach and report to them, the Nigerian Army asked me to return home and meet them tomorrow morning by 10am.
"This was after several unanswered calls and messages I have sent them. May God grant us Peace!"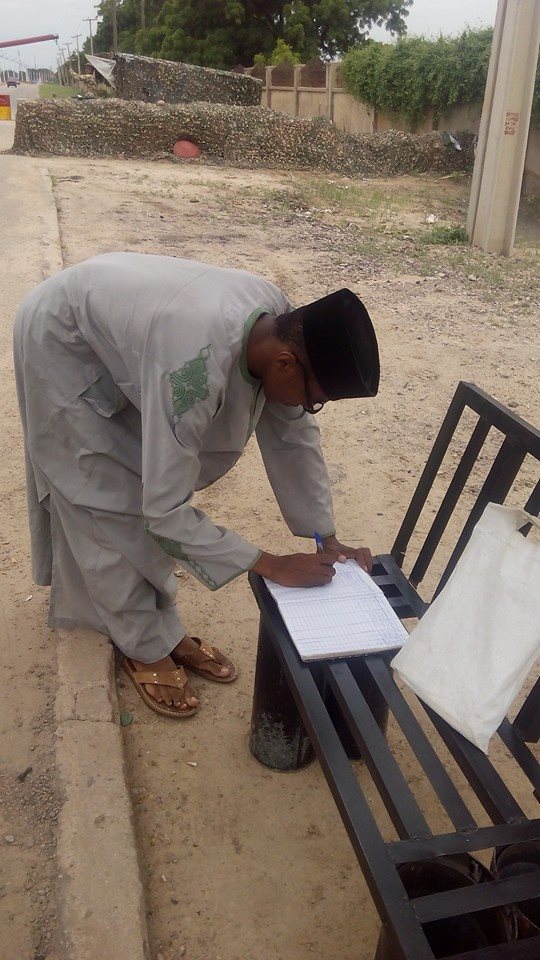 On Monday, Bolori announced that he had arrived at the headquarters of the army in Maiduguri but was waiting to be attended to.
"I've been here at the army command headquarters, Maiduguri, waiting to be invited in as scheduled. But yet, no response despite the text messages and calls I made to the army," he wrote.
"I am a good citizen and so, I keep to my words. I said I will be here, and I am here! May God help us."
After another hour, he said he still hadn't been attended to.
"I have signed the visitors register since and I am still waiting to be taken in, although the Army guard doesn't have airtime to contact his heads," he wrote.
When he finally entered, he sent an updated again, writing: "The army is now treating me friendly and peacefully, as a nice colonel just took me to his office to drink tea. May God help us."
Copyright 2021 TheCable. All rights reserved. This material, and other digital content on this website, may not be reproduced, published, broadcast, rewritten or redistributed in whole or in part without prior express written permission from TheCable.
Follow us on twitter
@Thecablestyle