Having gone for several futile auditions, Daniel Diongoli was exhausted, and understandably hesitant to go for The Voice Nigeria audition.
But his friends believed in him, and one of them gave him transport fare to go for the audition, and after 15 weeks of gruelling training and public performances, the singer known as Idyl won the competition.
The Voice Nigeria season two winner visited TheCable Lifestyle on Monday — and he talked about his rising profile, synergy with Timi Dakolo, humble background, and experience during the competition.
---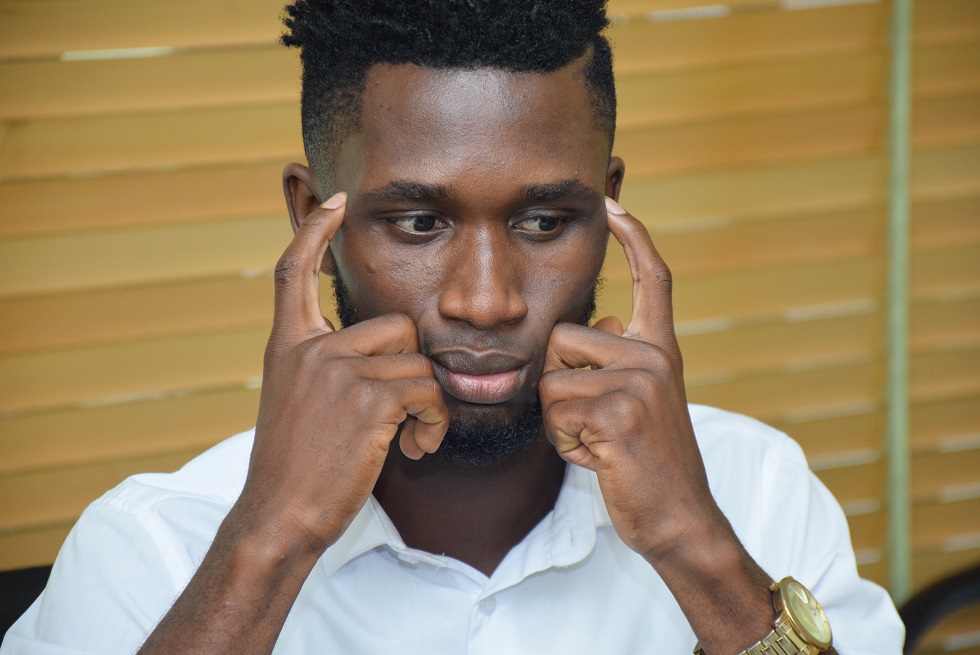 After you were announced the winner, you said you're proudly from the streets, don't you think that statement is similar to Efe's technique of winning BBNaija?
You know I read a comment on social media, where someone said we all give credit to the street and stuff. I said it before and I will say it again, you know where we come from, not too many opportunities are given.
So I got into The Voice Nigeria, one of the things that got me going was the idea of where I am coming from. It is where no opportunities are given; it is where people don't give a damn about you. So now the opportunity is here. But then in all that I learnt that you need to hustle for whatever you want to get because if you don't hustle for it, the other man will just come while you are slacking and overtake.
On The Voice Nigeria, that mentality helped me a lot. That was why whenever I had the opportunity to be on stage, I did it like it was my last because I couldn't start explaining to people that I went for The Voice and didn't win.
The streets taught me a lot, that's why I still say I am from the streets. I am proud because it is [like going] from the ghetto to international, So those people that say we are doing streets, It is the streets o.
Was it just a technique to win over the audience?
It is not a winning technique, it is where my family is, it is where I started singing from. I didn't start singing for church or anybody, I learnt everything from where I grew up so that's like giving what belongs to Caesar to Caesar, and giving what belongs to God, to God.
What do you think about publicity stunts?
Yes, I have been seeing a lot on social media lately. For me I don't think it is necessary because even right now I try to run away from the media a lot. I don't think publicity stunts are really necessary, but to an extent it is just part of the business because you are there, you are a celebrity and most times if something hasn't come from you for a while, people feel like okay there is no buzz or there is not a strong buzz anymore, so you need to put something out there that is going to get people talking and you release this thing and it goes viral.
But it works either way, you might do a publicity stunt and you might just go wrong, but they say there is nothing like a bad publicity. Trust me, you could do publicity and things might just go wrong, so I really don't think it is a great idea.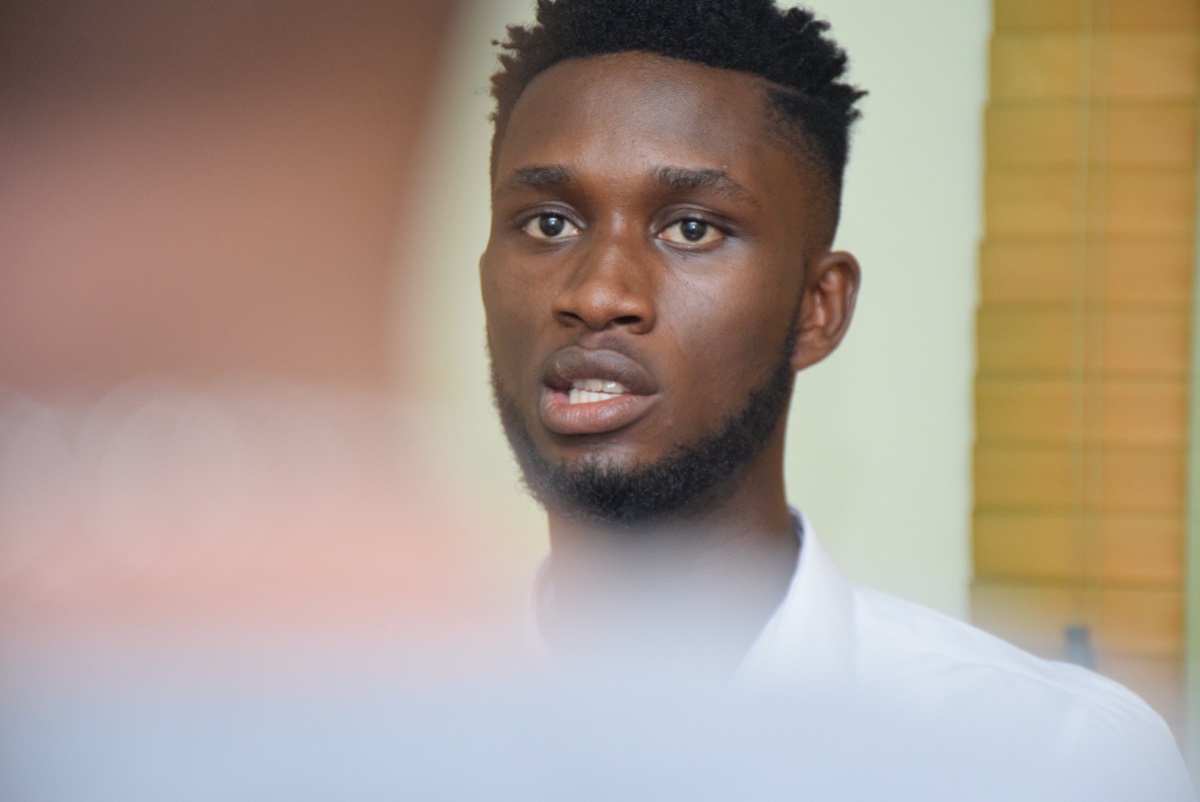 What has The Voice Nigeria changed for you/ about you?
Okay, now The Voice has raised my consciousness a lot and yes it has really built my personality. It has helped me immensely; career and lifestyle. I like to play a lot, but right now I wouldn't even have the time to play, so you know The Voice has changed me. It has made me really conscious of everything around me.
Going forward, do you think you would be able to cope with your lifestyle as a celebrity?
I should be because it is what I have always wanted to be, but being a celebrity doesn't change who I am. I still get to do some of the things I do but in a more packaged way. So there is a lot of restrictions now, but it doesn't spoil anything at all.
When you were up for eviction, how did you feel?
There is this thing about delivery, when you sit for an exam and you know you read well for the exam and you wrote, there is this comfort. So that was how I felt after my first performance. So when I was up for eviction I was like 'guy don't worry, you would get voted back in', but the second time I was on probation, and that was almost hell for me.
It almost gave me sleepless nights because I was up among two very good contenders, so it was really a tough one for me. But like I said, it all goes back to the streets again like where we come from anything that comes, you are expecting the best, yet you are prepared for the worst that could happen. So at that time, I was like even if I don't get in right now, I have left a lot of mark in Nigeria and even outside Nigeria. So if I leave the competition at this point, it is a win-win for me.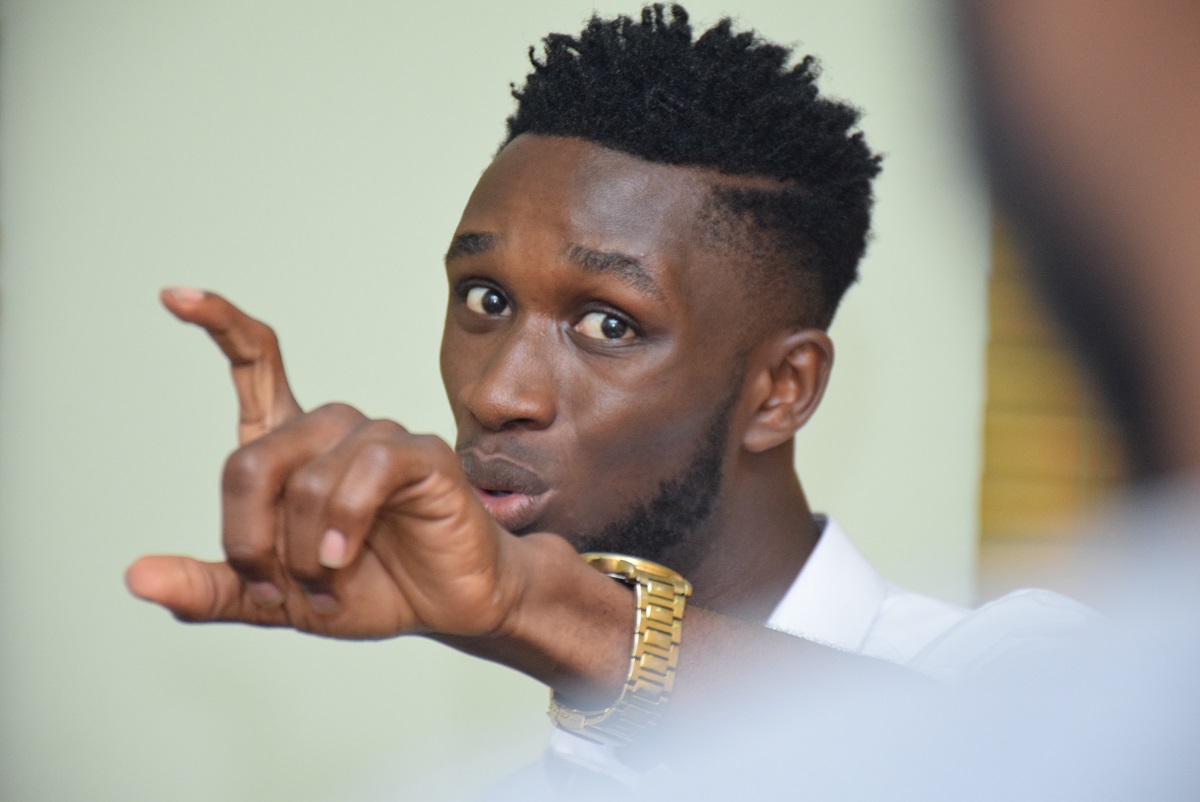 How would you describe your relationship with your coach, Timi Dakolo?
My relationship with Timi was more like an elder brother and his younger brother relationship because, during the cause of the competition, I would call Timi. Sometimes when I have issues with my song, I will call him and he will tell me 'do it like this, do it like that'.
In every rehearsal, Timi was expecting to hear something new from me. It is not like he gave me any special or extra time to talk to me, he spoke with me when he spoke with everybody, but whenever we are together, I try as much as I can to take note of everything Time does because he is more like someone who practices what he preaches.
I learnt a lot from Timi, not just the music, but life as it is. His movement from the yard to Lekki to owning his own house. So I learnt a lot from him that goes way beyond the music. That also helped me during the cause of the competition because I was like, 'okay if Timi Dakolo could get to where he is today, and then I can get there too,. There was a lot I got from him.
Will you be doing any collaboration with him? 
Yes, definitely, we were talking about it. Something is going to come out soon, but this time I want to put out something all by myself first. Timi is a role model, even when I am in his car and we are driving together, inside of me I will be like' 'men, na Timi I sit down with like this'.
You know like Timi has been this guy I have always wanted to meet, Timi has been this guy I have always wanted to do a song with. When I was in school, my brand was associated with that of Timi, because of the texture of my voice and I used to tell them the time will come, and the time is here already. So yes pretty soon, something will be out from myself and Timi.
What prompted you into going for the competition?
Well, this is the second edition, the first one was quite a success, so it had a lot of people talking about it, so I saw stuff online. I followed The Voice UK and saw that it is quite a platform. I was just going through the internet, and then I saw fliers from The Voice from Airtel and said okay I will try it out, and a couple of friends also saw stuff and they called me and said 'go try it'.
When I went for The Voice auditions, a friend gave me transport money. I wasn't really prepared for this thing because I have gone for several auditions.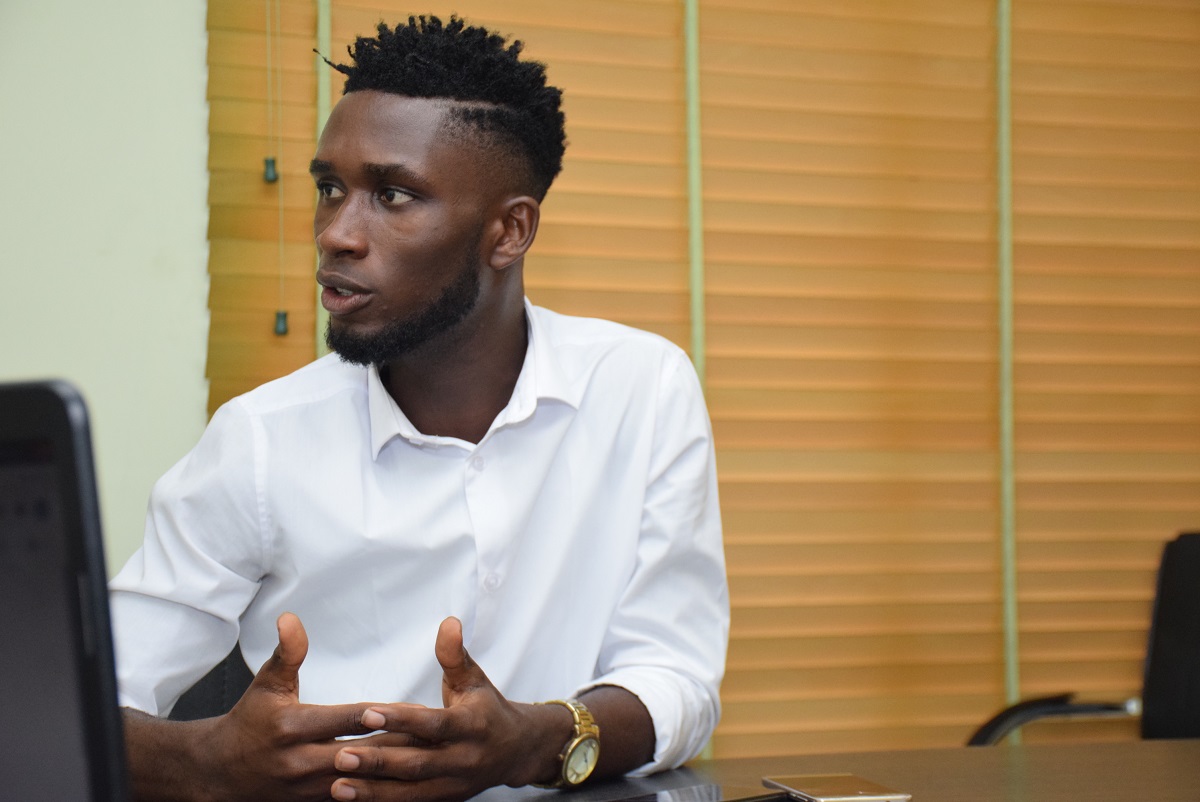 What other reality shows did you try out?
I tried out a lot, a lot of them. I started auditioning before I started growing beards, so that can tell you that I started way back.
MTN Project Fame, I auditioned from season five up until last year, Nigerian Idols, I auditioned from season two up until season five, I went for Glo Xfactor, Star The Winner Is. I travelled all the way from Bayelsa to Ibadan just for an audition that I wasn't sure of my fate.
They say when it is your time, it is your time, so I guess The Voice was just a platform God had already arranged for me. The first day I went for the audition, I didn't perform because I saw a lot of people and I was scared, I said to myself 'let me just forget about this'. I went back home without auditioning.
Very early in the morning the next day, my friend woke me up that I should start going for the audition, I didn't feel like but I just went there and did my thing. It is just a table God had prepared for me.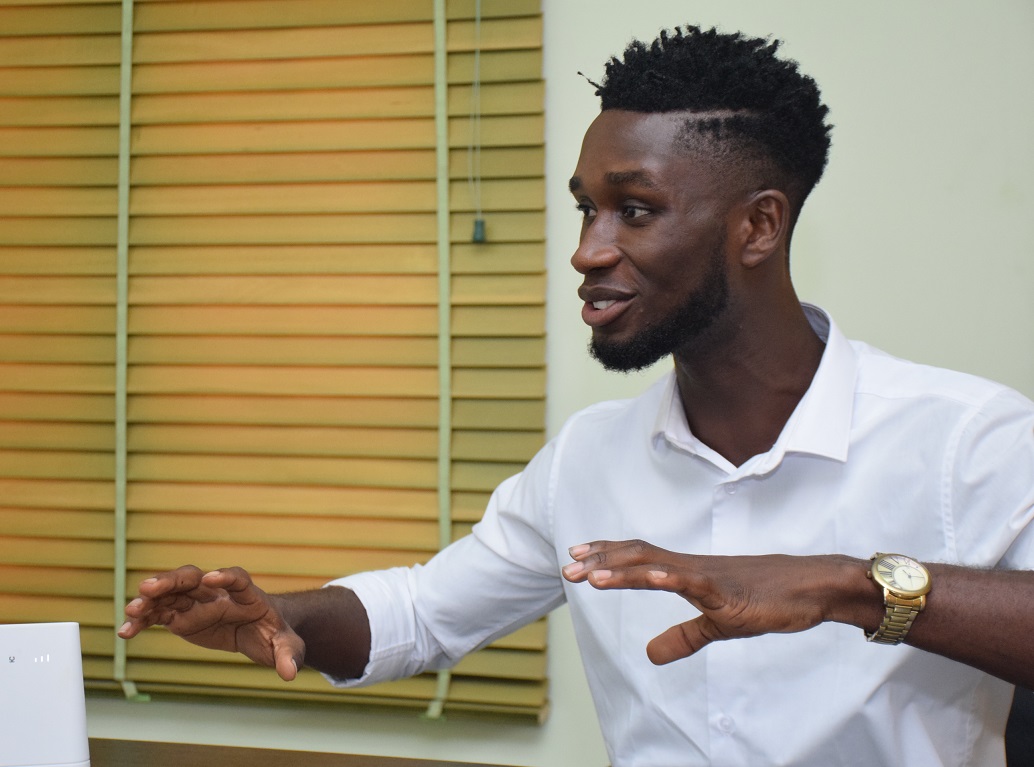 If you were to relive The Voice Nigeria, what experiences will stand out?
I think the blind auditions because when we travelled, I had a sore throat, I could not even talk, talk more of singing. Ebube was my roommate from the blind auditions up until the finals.
Nobody knew. During the cause of the competition, I barely spoke to people, I just always had my headphones on, I just was constantly listening to stuff, not too many people knew, so I was always on my ginger and hot water. A few days before the blinds, I was like how would I do this thing, having a sore throat at this very crucial time. Even my rehearsals, I was singing and my voice was cracking and the rest.
Mentally I was almost drained, I almost gave up, but something inside of me was telling just do it and 'if your voice cracks on that stage, take it that way'. I went up on stage and I sang. I didn't even feel like I was the person singing, it was just flowing. The first four people that auditioned before me had no turns, I had four turns. The blind audition was an experience I can't forget.
Which contestant did you connect with the most?
Ebube… it felt like a movie because of the way we bumped into each other and the way we connected. We were telling each other we will find ourselves in the finals; we didn't know how it was going to happen, we just said it every day. I and Ebube used to wake up every day by 4:30am for the 15 weeks that the competition ran. We just had this sync and it worked, we became the final two.
Copyright 2023 TheCable. All rights reserved. This material, and other digital content on this website, may not be reproduced, published, broadcast, rewritten or redistributed in whole or in part without prior express written permission from TheCable.
Follow us on twitter
@Thecablestyle