The Federal republic of Nigeria has been ranked the 78th happiest nation of the world, as Switzerland maintains its position as the world happiest country.
According to 2015 world happiness report, Switzerland topped the third annual World Happiness index, produced by the Sustainable Development Solutions Network (SDSN), an initiative under the United Nations.
Other top-ranked countries are Iceland, Denmark, Norway and Canada, who placed second, third, fourth and fifth happiest nation in the world, respectively.
Neighbouring Togo was ranked the least happy country in the world, followed by Burundi, Benin, Rwanda, and civil-war wracked Syria.
Nigeria, ranked at 78, is the fourth happiest country in Africa, after Libya, Algeria and Mauritius.
Libya is the happiest country in Africa and 63rd in the world.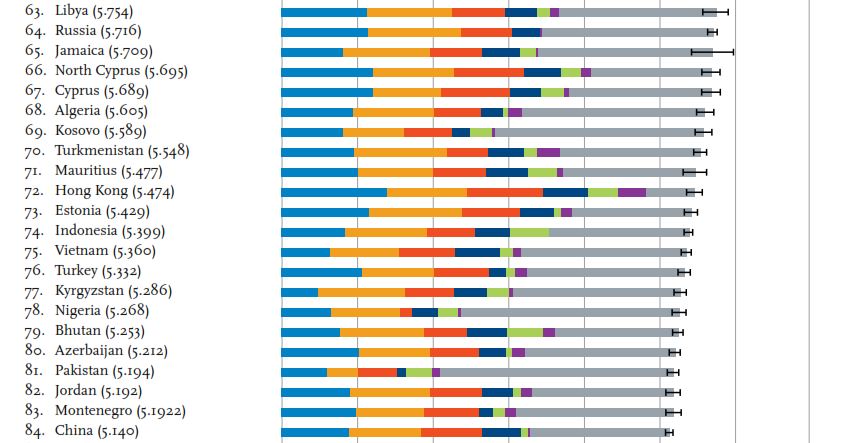 The world happiness report examined 158 countries and is aimed at influencing government policy with data accrued from Gallup world polls, real (gross domestic product) GDP per capita, healthy life expectancy, corruption levels and social freedoms.
"Leading experts across fields – economics, psychology, survey analysis, national statistics, health, public policy and more – describe how measurements of well-being can be used effectively to assess the progress of nations," the report read in part.
According to the 2013 world happiness report, Nigeria was ranked 82, behind Libya (78), Jordan (74), Algeria (73), and Mauritius (67).
The first world happiness report was published in support of the April 2, 2012 United Nations (UN) high level meeting on happiness and well-being.
Copyright 2023 TheCable. All rights reserved. This material, and other digital content on this website, may not be reproduced, published, broadcast, rewritten or redistributed in whole or in part without prior express written permission from TheCable.
Follow us on twitter
@Thecablestyle