The Musical Society of Nigeria (MUSON) has released a lineup of activities to celebrate the 18th edition of its annual festival of arts.
The activities include exhibition, drama and dance concert, different kinds of music and a host of other programmes.
Gboyega Banjo, general manager of MUSON, described this particular edition of the programme as "very significant" in the history of the body, which was established 31 years ago.
"There is a convention, particularly in western societies, to associate 18 with the age when adolescents are generally no longer considered minors and are granted the full rights and responsibilities of an adult," he said.
"A young person's transition from childhood to adulthood is therefore referred to as a 'coming of age'.  In the same way, we make the claim that the 18th year of our festival does mark a 'coming of age.'"
Expressing appreciation to those who have been of assistance to the organisation, Banjo noted that MUSON has recorded laudable achievements and has transformed several lives in the years of its existence.
He added that the organisation has established a reputation for frequently organising quality concerts that feature outstanding Nigerian artistes and performers.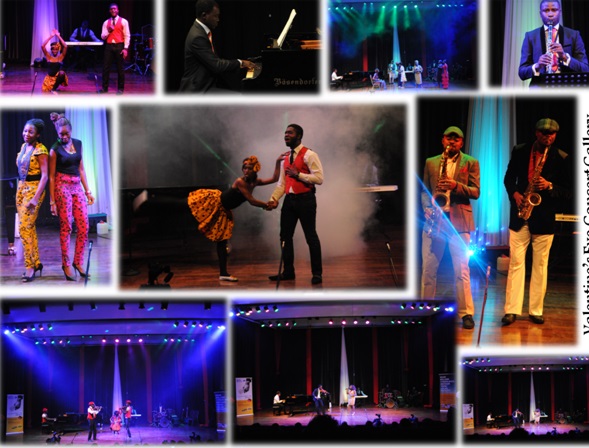 "The festival planning committee decided that the 18th year of the MUSON festival is an appropriate occasion to announce MUSON's Coming of Age," he said.
"However, we are more than ever before conscious of the fact that the vital work we do in support and promotion of the arts, the remarkable progress we have made in achieving our core objectives, the success we have recorded in the past 17 annual MUSON festivals would not have been possible without the generous grants, sponsorships and donations of our partners and supporters, some of whom have stood by us for most of our period of 'childhood and adolescence.
"We are grateful for such past support and crave continued support as we face even more daunting future challenges as we embark on further improvements of our concerts, the gradual transformation of our School of Music into a Conservatory and the continued nurturing of the MUSON Choir and the MUSON Symphony Orchestra to make them among the best on the continent of Africa."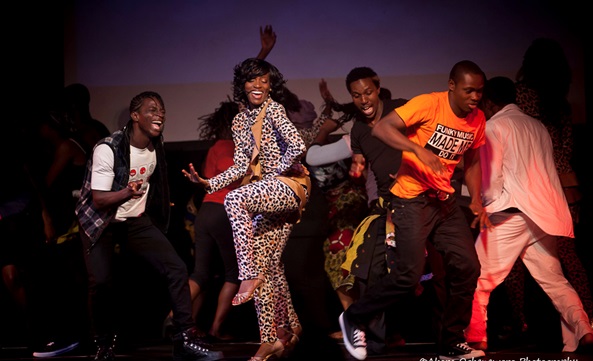 The festival kicks off on October 16 with a personality programme featuring a select cast of eminent Nigerians sharing personal experiences of their lives with the audience. A drama directed by Wole Oguntokun would also be presented.
Tunde Jegede, MUSON's new artistic director, and Kora player will lead a classical concert featuring the MUSON Symphony Orchestra on October 19 and by 4:00pm ofthe  same day, there would be a visual arts exhibition, which will run till October 22.
According to Kitoyi Akinsan, chairman of the planning committee, MUSON festival devotees will be treated to a new and exciting festival offering on October 20 and the grand finale of MUSIQuest, MUSON's annual talent competition for youths.
The MUSIQuest will feature the best candidates from the earlier stages of the competition in a concert on October 23.
On October 24, there will be Jazz Night, the opening act featuring a MUSON alumnus. Jazz saxophonist, composer and arranger, Imoleayo Balogun and his Big Band will perform Jazz music "blended with African philosophy". Two young Nigerian Jazz artistes will also perform at the occasion.
The main act will feature Bez, whose music has been described as an "unusual hybrid of Soul, Rock, Jazz and R&B music.
MUSON day concert and cocktails will come up on October 25. In line with the theme of the festival, Coming of Age, members of MUSON and their friends in attendance would be entertained to music provided by artistes who are all alumni of MUSON's diploma school.
The festival will close with the traditional Gala Choral Concert on Sunday, October 26, 2014.  The concert will be in two parts.
Described as "Pop Choral Music", the first part will feature the works of Andrew Lloyd Weber, E di Capuo, Andre Van Der Merwe among others, while the second part described as "Nigerian Choral Music", will feature the works of Laz Ekwueme, Ayo Bankole, David Aina, among others.
Erstwhile secretary-general of the Commonwealth, Emeka Anyaoku; scion of the Awolowo family and former Nigerian ambassador, Mrs Tokunbo Awolowo-Dosunmu; former vice-chancellor, University of Ibadan, emeritus Professor Ayo Banjo; and former federal minister of housing, lands and urban development, Mrs. Mobolaji Osomo, are among the dignitaries expected to attend the event.
Copyright 2019 TheCable. All rights reserved. This material, and other digital content on this website, may not be reproduced, published, broadcast, rewritten or redistributed in whole or in part without prior express written permission from TheCable.
Follow us on twitter
@Thecablestyle