BY FEJIRO OLIVER
The aim of every artist is to arrest motion, which is life, by artificial means and hold it fixed so that a hundred years later, when a stranger looks at it, it moves again since it is life – William Faulkner.
I have seen artists and painters and will still see more. I have known many with the skills of Da Vinci and will make a Monalisa painting look like a child's play, but the society never gave them chance.
Just when we thought the works of the now-celebrated Oresegun Olumide who paints hyper-realistic picture with water as his theme and ladies as his likely muse, comes another work of art where mistakes are not allowed.
Just anyone can use paint to bring out an art, and where error is noticed, correction is made. Just any great artist can play with the pencil and use the eraser to effect correction when it's noticed. But what happens when someone decides to be an enemy to the eraser and by so doing decided to be a 'penter' using a N20 ball point pen to create realistic pictures and objects.
Welcome to the world of Chijioke Anyacho, who 'PENTS' with a blue or black pen popularly called biro. Since his work hit the Internet, it still sounds unbelievable that one can draw flawlessly with the pen and not make a mistake. Call it perfection, but a new genre of art is just about to be explored and in this, Chijioke is leading the way.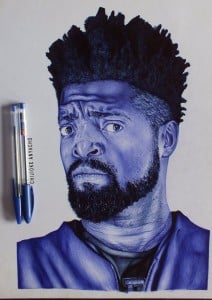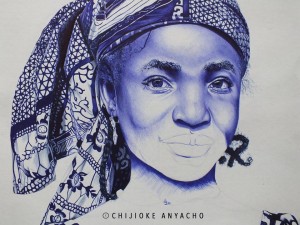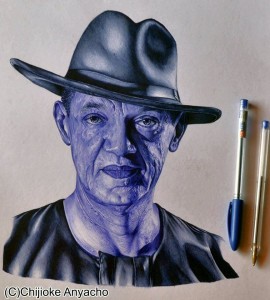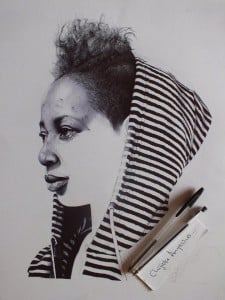 We've never met, but his work speaks volumes. The reawakening of art is beginning to generate in our consciousness and what better way to make it grow than celebrate our artists!
In a personal observation on how he delved into the world of arts, he said on his Facebook timeline: "My journey into pen drawing started with just a simple question……..While I was waiting for money to order for pencil photorealistic drawing materials from Amazon, one day I was singing and reflecting on the song 'Scare away the dark' by Passenger, then I heard a voice saying 'why don't you start with what you have?' I have heard Joel Osteen say a thousand…everything you need is right there with you, if you had needed more God would have given you…..Now I understand."
And celebrating artists like Chijioke who still make you believe that Nigeria will be better is the chosen way to go, at least for now. To these artists who make us have a glimpse of heaven and can now imagine how God just created and 'pented' us, I am most grateful.
Below are more 'pentings' of Chijioke.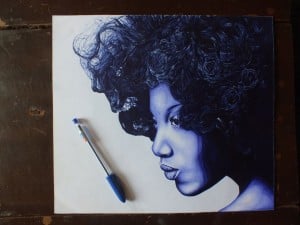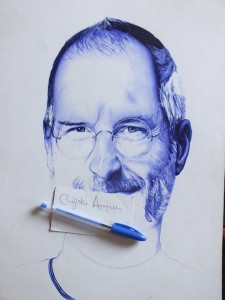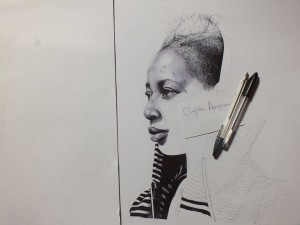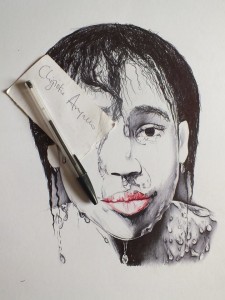 Oliver, editor-in-chief of Secret Reporters News, tweets at @fejirooliver86.
Copyright 2023 TheCable. All rights reserved. This material, and other digital content on this website, may not be reproduced, published, broadcast, rewritten or redistributed in whole or in part without prior express written permission from TheCable.
Follow us on twitter
@Thecablestyle