It's been said that beauty lies in the eyes of the beholder, but the advent of makeups seems to be rapidly changing the source of beauty appreciation. Where do you stand: Eye of the beholder or hands of the makeup artiste?
Makeup, as extensive cosmetics are loosely called, happens to be in vogue, particularly with most women, especially those who are famous, though this piece does not at all leave out those who are not famous.
The use of multiple facial beauty enhancers in form of foundation, concealer, eye brow, contour, eye shadows, artificial eye lashes, mascara, lip stick, lip gloss and other heavy makeup chemicals add more to a woman's beauty, a school of thought argues.
Most famous female artistes, actors, reality TV stars and super models can hardly appear in the public naturally without having their faces covered with multiple makeup chemicals.
Another school of thought posits that many already have natural beauty but once they begin to apply heavy makeup, people get used to seeing them beautiful on makeup, such that real beauty then appears to be less beautiful in the makeup mode.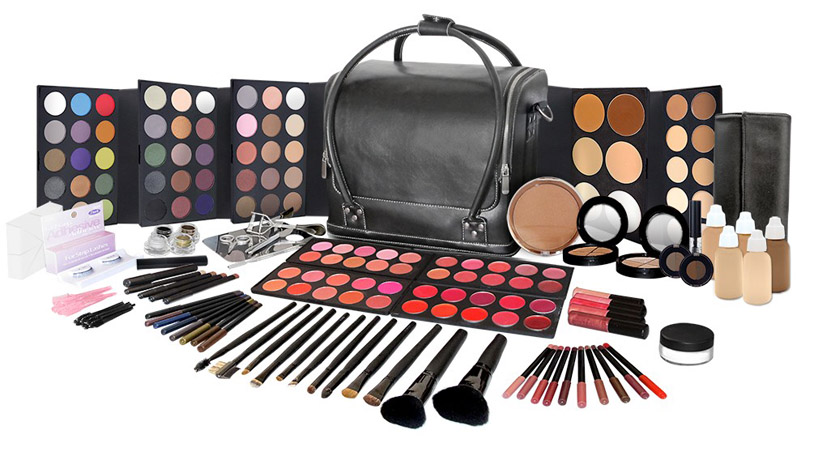 A few years ago in Nigeria, majority of women were used to applying very simple makeup while maintaining their facial beauty.
Such simple make up as palm cake, white powder, eye brow, and sometimes mascara and then lip stick, are befitting for any class of event, be it wedding ceremonies, birthday parties, anniversaries and other social events.
Many spend a lot of money on facial make up these days, leaving the world to wonder why hundred thousands of naira are spent on makeup for just a day's event, particularly weddings.
Makeup artistry has become a profession that people spend years and money to acquire a certificate in. As such, a lot of makeup artistes charge their clients exorbitant rates just to look beautiful for any event they want to attend.
A simple makeup for a day's event could cost between N5,000 and N40,000, while the not-too-simple could gulp N100,000 to N200, 000, depending on the makeup artiste, her experience.
Now, the big question is, is  this sought-after beauty worth all the trouble?
Copyright 2021 TheCable. All rights reserved. This material, and other digital content on this website, may not be reproduced, published, broadcast, rewritten or redistributed in whole or in part without prior express written permission from TheCable.
Follow us on twitter
@Thecablestyle