The parents of one of the Chibok girls abducted by Boko Haram in April have declared December 25, 2014, "a bad Christmas" because their family is still "incomplete".
Speaking to CNN, they lamented the absence of their daughter at a festive period like this, saying she loved education too much to have been harmed by her quest for self-empowerment.
"She is brilliant. She likes reading. Always, she liked to go to school," her father said, before her mother added: "She used to tell me one day she would finish school and become somebody. She loved studies; she used to assist the younger ones with their homework. She used to fall asleep with her books in her arms."
Her father recalled that every Christmas, the family was always "complete and happy", but it won't be the case this time.
"One of us is not there, how can it be the same"?
"There is nothing I can say; it has happened. It is a bad Christmas, but there is nothing we can do."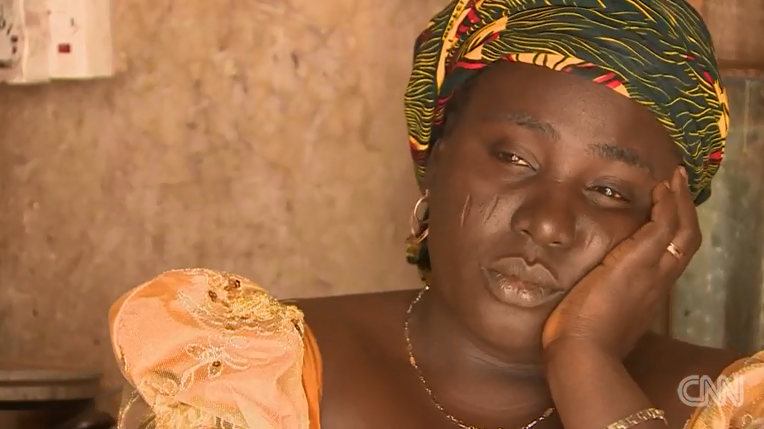 They spoke about the trauma of their other children, who are always asking if the abducted girl would ever return.
"Her siblings know that she is not here. They themselves know what is happening, having come out of war," the mother said.
"They keep asking me, 'when is she coming back?' But I keep telling them to keep trusting God, maybe He will hear us.
"I always feel pain inside of me, but I am trusting God that one day, she she will come back."
The abducted girl's father added: "I tell the Children that she will come back, they should keep praying and hoping that she is still alive and that she will come back.
"They will come back. They will come back. That many girls? If they are still alive on the face of the earth, they will come back.
In the night of April 14, more than 200 girls were kidnapped from Government Girls Secondary School, Chibok, by Boko Haram, whose leader later claimed the girls had been married off to men from different parts of western and central Africa.
After six months in captivity, the federal government announced a ceasefire deal with the sect that would, among others, facilitate the return of the girls on a set date. but it ended up a phantom deal.
About 58 girls have found their way out the sect's captivity since April, one of them returning pregnant.
Copyright 2022 TheCable. All rights reserved. This material, and other digital content on this website, may not be reproduced, published, broadcast, rewritten or redistributed in whole or in part without prior express written permission from TheCable.
Follow us on twitter
@Thecablestyle