At least 40 Nigerians have lost their lives to the current outbreak of Lassa Fever across 10 states of the federation, but the ministry of health continues with efforts to keep the figures that low while eliminating the virus.
Isaac Adewole, minister of health, had said at a press conference on Tuesday, that "the good news is that there have been no new confirmed cases or deaths in the last 72 hours. This is a reflection of our coordinated response and advocacy to all states."
To keep Nigerian safe, here are seven things you need to know about the viral disease and how to contain it.
LIKE EBOLA LIKE LASSA – DEADLY
Information is power to conquer, not power to intimidate. This is to arm with you with necessary information to combat the disease and not to scare you.
Ebola and Lassa have so many things in common including, mode of transmission, symptoms, and origin. While Ebola was named after a River in Congo in 1976, Lassa is named after a village in Borno state, where the disease broke out in 1969, killing two missionary nurses.
Lassa fever is a zoonotic disease, meaning that humans become infected from contact with infected animals, which are mainly rats.
Like Ebola, Lassa is deadly, and is estimated to kill 5,000 people in West Africa, every year.
LASSA CURRENTLY IN 10 STATES
The first case of the current outbreak was reported from Bauchi in November, 2015. This was followed by cases reported by Kano State.
According to the minister of health, the States affected include Bauchi, Nassarawa, Niger, Taraba, Kano, Rivers, Edo, Plateau, Gombe and Oyo States.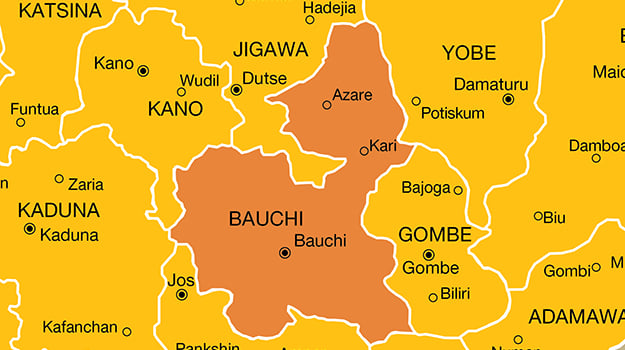 The total number so far reported is 93 and 41 deaths, with a mortality rate of 44 percent.
LASSA CAN BE TRANSMITTED VIA SEX TOO
According to the World Health Organisation (WHO), the disease can be transmitted via sexual intercourse with infected persons, with such cases reported in the past.
However, it is usually contracted from exposure to urine or faeces of infected Mastomys rats. It may also be spread between humans through direct contact with the blood, urine, faeces, or other bodily secretions of an infected person.
Person-to-person transmission occurs in both community and health-care settings, where the virus may be spread by contaminated medical equipment, such as re-used needles.
Lassa fever occurs in all age groups and both sexes. Persons at greatest risk are those living in rural areas where Mastomys are usually found, especially in communities with poor sanitation or crowded living conditions.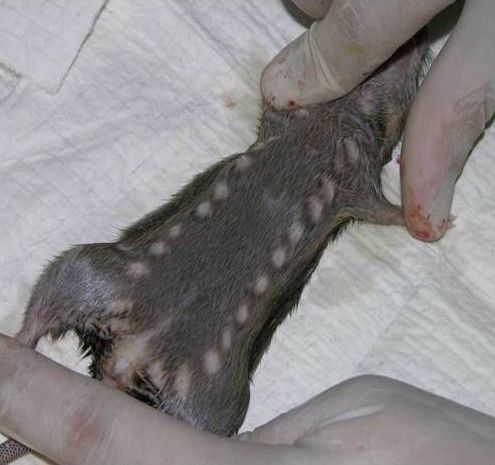 HOW TO KNOW IF YOU HAVE CONTRACTED LASSA FEVER
One of the tricky issues with this disease is that it is largely asymptomatic, meaning a patient may be a carrier of a disease or infection but experience no symptoms at all.
The good news, however is that, for most asymptomatic cases, the disease may resolve itself and "die a natural death" or eventually show up symptoms which must be combated immediately.
According to Centre for Disease Control (CDC), signs and symptoms of Lassa Fever typically occur one to three weeks after the patient comes into contact with the virus. For the majority of Lassa fever virus infections (approximately 80%), symptoms are mild and are undiagnosed. Mild symptoms include slight fever, general malaise and weakness, and headache.
In 20 percent of infected individuals, however, disease may progress to more serious symptoms, including hemorrhaging (excessive bleeding in gums, eyes, or nose, as examples), respiratory distress, repeated vomiting, facial swelling, pain in the chest, back, and abdomen, and shock.
Neurological problems have also been described, including hearing loss, tremors, and encephalitis. Death may occur within two weeks after symptom onset due to multi-organ failure.
LASSA HAS NO CURE
Lassa, like many other diseases bedevilling the world today, has no cure. However, ribavirin, an antiviral drug, has been used with commendable success in Lassa fever patients.
It has been shown to be most effective when given early in the course of the illness, but patients also receive supportive care consisting of maintenance of appropriate fluid and electrolyte balance, oxygenation and blood pressure, as well as treatment of any other complicating infections.
GOOD NEWS: LASSA CAN BE PREVENTED
Prevention of Lassa fever is possible. That is basically built around promoting good "community hygiene" to bar rats from entering homes.
Grains and other foodstuffs should be stored in rodent-proof containers, while disposing garbage far from the home, maintaining clean households.
A large number of Nigerians do not love keeping cats, but the WHO prescribes that keeping cats can help keep Lassa fever away, by keeping rats away altogether.
Family members should always be careful to avoid contact with blood and body fluids while caring for sick persons.
TREATMENT IS FREE IN NIGERIA
Ribavirin is relatively cheap, but said to be expensive for those really affected by the outbreak, hence, Isaac Adewole, the minister of health, has said "all health facilities in the country are hereby directed to emphasize routine infection prevention and control measures, and ensure that all patients are treated free".
If any of the symptoms highlighted above are seen, Nigerians are advised to immediately contact the state epidemiologist in the state ministry of health or call the Nigeria Centre for Disease Control and Federal Ministry of Health using the following numbers: 08093810105, 08163215251, 08031571667 and 08135050005.
Remember, treatment is free!
Copyright 2022 TheCable. All rights reserved. This material, and other digital content on this website, may not be reproduced, published, broadcast, rewritten or redistributed in whole or in part without prior express written permission from TheCable.
Follow us on twitter
@Thecablestyle